How Much Auto Loan Can I Afford?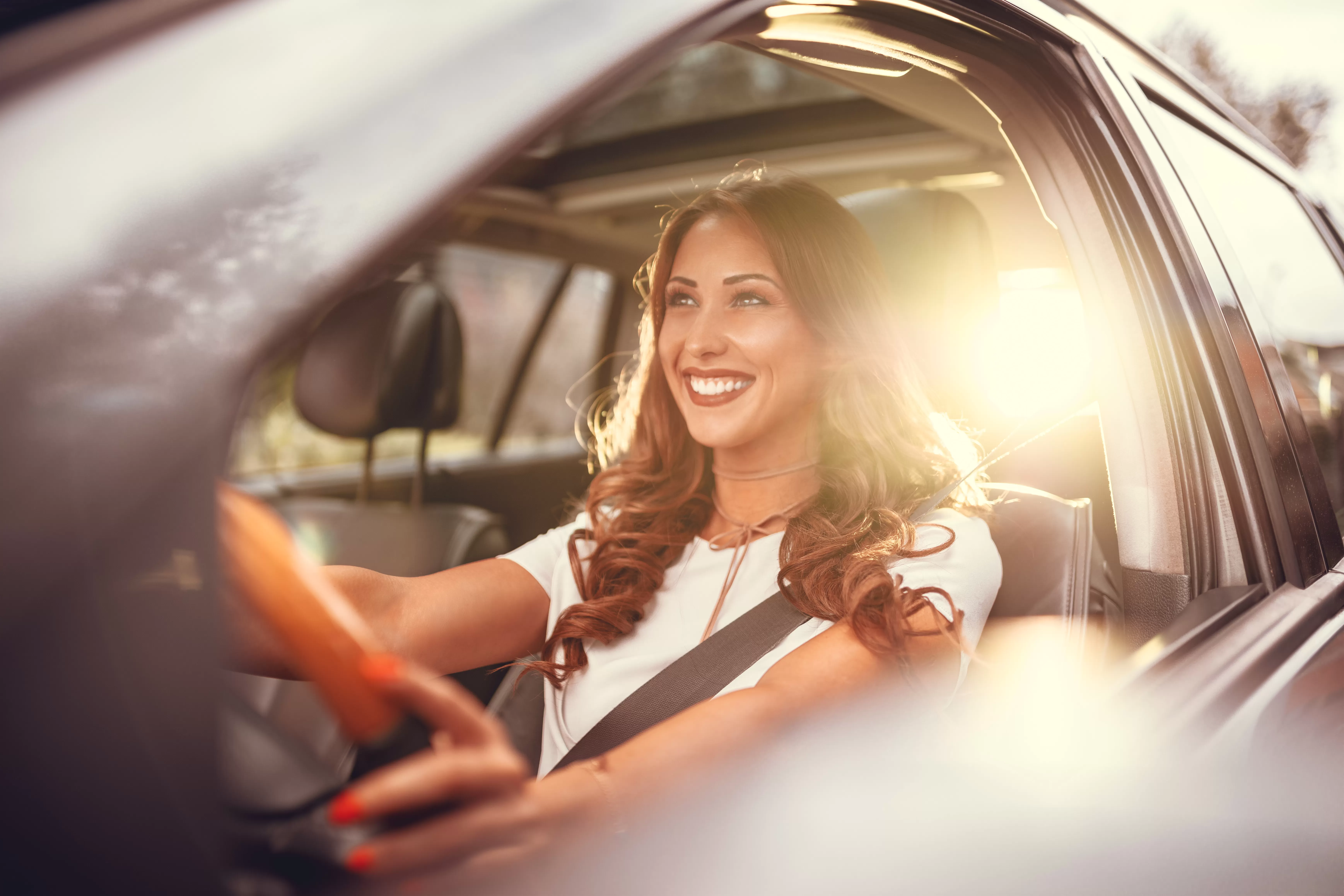 Buying a car is a step toward independence and the freedom to go wherever you please. You no longer have to rely on public transportation schedules or ride-sharing apps to get you to your destinations. To put it simply, life gets a little easier.
Whether you're shopping around for the first time or ready to make your next vehicle purchase, understanding the ins and outs of the cost will better prepare you. It's tempting to jump on the first car that you come across, but to make a smart financial decision you should ask yourself, "how much auto loan can I afford?"
The Anatomy of An Auto Loan
Before walking into a dealership, educate yourself on what to expect when you finance an auto loan. Getting an idea of what you can afford prepares you and puts you in a better position to check out cars within your budget.
Down Payment
The best place to start is to calculate how much money you have for a down payment. A down payment is a sum of money you put toward a loan to lower the amount you need to borrow while providing you with a more manageable car payment.
As a general rule, you should try to put down 20% of the car's total price. If you don't have 20% to put towards it, don't worry — there are options.
You could still be approved for an auto loan without a down payment. You may be asked to get a cosigner who will be responsible for your payment if you miss one.
At Members Heritage Credit Union, we can alleviate a payment with our skip-a-payment program if you're ever in a tight squeeze.
Financing
When taking out an auto loan, most people don't have the cash to front the total cost. In this case, you have the option to finance your auto loan. This option is beneficial because you have the opportunity to buy a reliable vehicle that will last you for many years.
There are a few factors that will influence how much your monthly payment will be:
Loan Term Length
Interest Rate
Down Payment
Warranties
Your loan term length is negotiable. You can speak to your lender about which is appropriate for your circumstance. Typically, you have the option of choosing between 24, 36, 48, 60, 72, or 85 months. The most popular loan term length is 72 months.
Interest Rates
Your interest rate will depend on your credit score, your debt-to-income ratio, your income, and your loan terms. This can vary from person to person and lender to lender. Our rates start at just 2.49% APR* with terms up to 59 months.
Warranty + Gap Insurance
When purchasing your vehicle, either your dealer will offer a limited warranty or you will have the option to purchase one. A warranty relieves you of the burden should anything happen to your car within a certain period. This can be mechanical or electrical and can be rolled into your auto loan and broken up with your monthly payment.
If you are purchasing a newer vehicle, gap insurance could be something offered to you. This is an added cost within your contract. It outlines a policy you can tap into if your vehicle were to become totaled or deemed a total loss. This is a benefit because cars can depreciate quickly after they have been owned.
With gap insurance, rather than having your traditional insurance payout what your car is currently worth, this will pay off the rest of your existing loan. Your regular insurance will cut an extra check for you to replace it.
Determining Your Budget
While everything else helps you look into the cost of your auto loan, you still have other components of an auto loan to think about when determining your budget.
Trade-In
If you already have a vehicle you want to trade in, this could come as a benefit or a deterrent.
If your car is already paid off, this would be a benefit as you aren't bringing an existing loan into the equation. However, if you're trading in a car with an existing loan, you may end up upside down if your car is worth less than what you have left to pay on it. Adding the additional cost to a new loan would certainly increase your car payment.
Car Insurance
You are required to insure your car. When getting an auto loan, you will need to have full coverage. This covers your car in any situation damage occurs. The cost of car insurance differs from person to person. Your age, driving record, and type of vehicle all play into how much this will cost.
Lifestyle
Choosing a car that fits in with your lifestyle is a large part of the process. If you're outdoorsy you may opt for an SUV or a truck. If you commute or make long drives often, you may look into something more compact.
You want to choose a vehicle that will enrich your lifestyle while considering what the cost of gas may be. Some vehicles require premium fuel; others take regular. Research gas mileage on the car you are looking into before making a purchase.
How Much Auto Loan Can I Afford With Members Heritage?
Now that you know the costs associated with an auto loan, you can think strategically about how much auto loan you can afford. And Members Heritage Credit Union is here to help!
To arm yourself with more knowledge, click below to learn more about financing before hitting the dealership.
Understanding the Finance Charge on a Car Loan
*APR = Annual Percentage Rate Rate may vary depending on your creditworthiness. Please ask a Member Service Officer for details regarding how your rate is determined.
« Return to "Blog"