Guide to Home Equity Lines of Credit (HELOCs)
Looking to update your kitchen but not ready to refinance or dive into a home equity loan? Used right, a home equity line of credit (HELOC) is a convenient way to get cash out of your home without tapping your equity. Here's how a home equity line of credit works and how to access the benefits while avoiding the pitfalls.
What Is a Home Equity Line of Credit (HELOC)?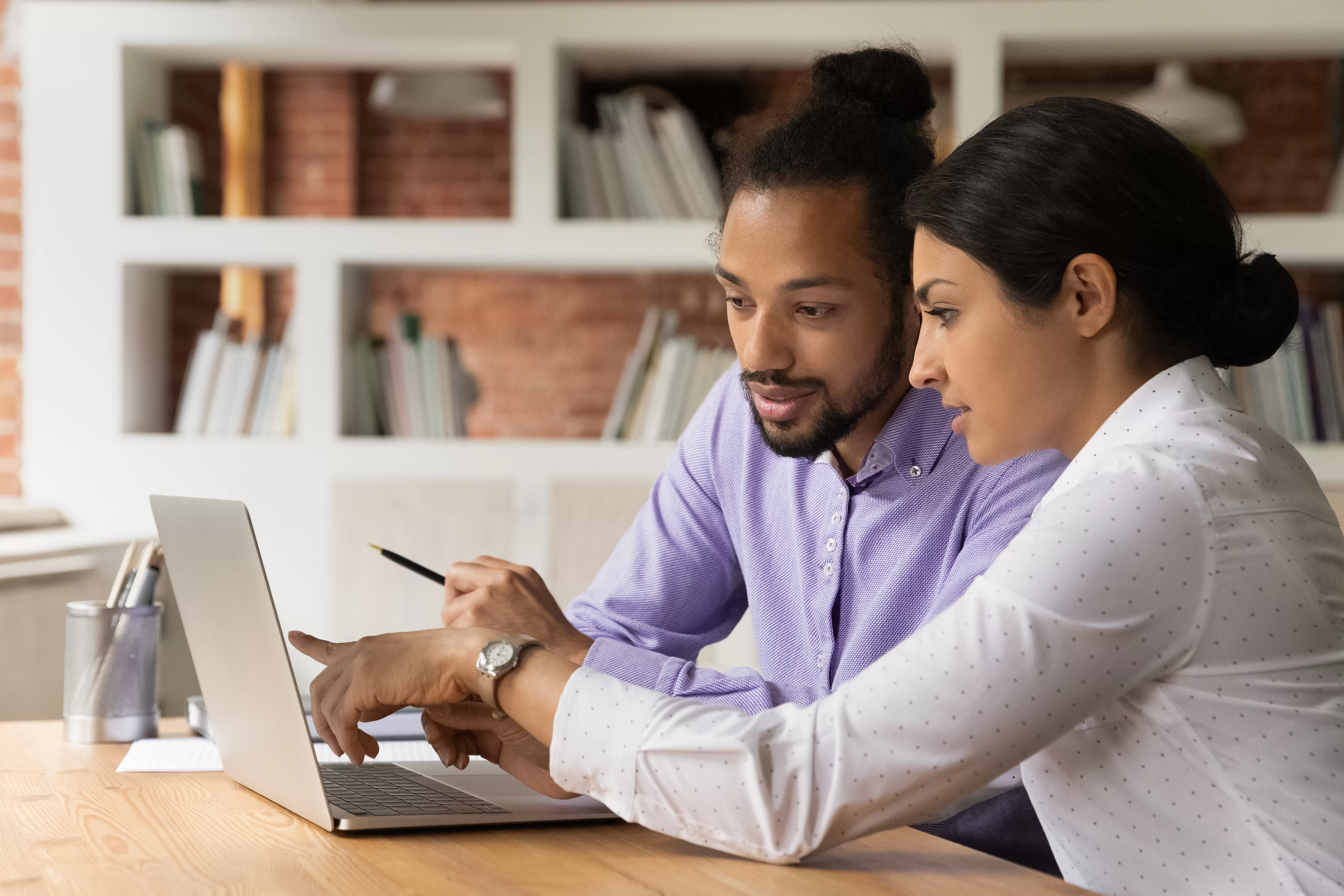 A home equity line of credit (or HELOC) is a line of revolving credit secured against your home. It allows you to borrow money as you need, offering much of the convenience and flexibility of a credit card, but at rates and terms closer to those of a mortgage or home equity line.
How Does a Home Equity Line of Credit Work?
Unlike a home equity loan, where a single lump sum is lent, a HELOC allows you to choose when and how much of your equity you want to tap. Once you apply, your lender will assign a credit limit based on the level of equity you hold in your home and your creditworthiness.
This amount is then extended to you as a line of revolving credit for a set time known as the "draw" period. This is typically between 7 and 15 years. During this time, you can borrow advances as you need them and make monthly payments based on a variable interest rate. And, as with a credit card, you are free to pay only the interest charged on what you borrow.
At the end of the "draw" period, the loan resets, and payment becomes due not only on interest but the entire outstanding principal of the loan up to the credit limit. This repayment period can last up to 20 years as you pay down your debt.
Why Would You Want a HELOC?
HELOCs offer you a convenient way to fund large, regular expenses such as home improvements, tuition, or medical bills. In this respect, HELOCs offer several distinct advantages over credit cards:
Relatively low interest rates
Flexible repayments
High credit limits
Long repayment terms
If you have been paying down your house for a while, a home equity line offers a useful way to tap your equity when you need it. It does, however, come with significant restrictions and repayment requirements that can pose a risk to the unaware.
Things to Look for in a HELOC
Home equity lines vary widely among lenders. It pays to shop around with your specific needs in mind. Key things to look for include:
Interest rate: Your annual percentage rate should be as low as possible — but remember this may arise over the life of your loan.
Terms: How long do you want to have credit available and how long do you want to be liable for paying it down?
Credit limit: What is your credit limit and how does this compare with the equity you have in your home?
Charges: What fees and other expenses are involved in getting the line of credit?
Penalties: Will you be penalized if you try to repay your loan too fast, or hit with balloon payments to make sure you repay in full on schedule?
At the same time, HELOCs offer significant risks for unwary borrowers, who are often lulled into a sense of complacency by a long period of easy credit, especially when interest rates are low. Many are caught out by a payment shock when the draw period ends.
Here are some other things to look out for when considering a HELOC:
Minimum loan: Most HELOCs require you to borrow at least $10,000
Over-borrowing: it is easy to dip too deeply into your credit pile
Not repaying your principal: interest-only payments will catch up with you
Higher interest rates: you will need to repay much more if rates go up
Possible loss of equity: if you sell your house you will have to pay off your loan
Remember, your home is on the line and that money you are borrowing is effectively your stake in it. Treat it as such.
How Do I Know if a HELOC is Right for Me?
HELOCs can work well for disciplined borrowers who borrow modestly and make steady payments through the "draw" period. Ideally, the loan should be paid down very soon after it resets, but watch out for sneaky prepayment penalties that aim to prevent you from doing this.
Lines of credit also work well for consolidating other debt or spreading the burden of home improvements. Not only do home improvements feed back into the equity you are borrowing against, but the interest on money borrowed to fund home renovations is tax-deductible.
What Do I Need to Apply for a HELOC?
HELOCs are available from a wide range of lenders including banks and credit unions. To apply for one, you will need:
An existing home loan
A house that has increased in value, a reasonable amount of equity in your home, or both
A good credit score
A reasonable debt-to-income ratio
You will also need to afford the fees associated with applying for the HELOC. Many of these are similar to those charged for a mortgage or home equity loan.
Let Us Help You Unlock More Value
Partnering with a lender who knows you and your financial situation can help you make the most of your most valuable investment, your home. We offer our members competitive mortgages, home equity loans, and home equity lines of credit.
Our flexible and affordable HELOC features a seven-year draw period and a 15-year repayment term, with no pre-payment penalties. We also offer:
Competitive rates
Loan-to-value ratio up to 100%
Easy access through your checking account
No application or processing fees.
Learn more about how a home equity line of credit works and how to qualify for one today!
« Return to "Blog"